In stock
Product Description
ORGANIC CERTIFIED cream for all skin types helps to hide skin imperfections, moisturizes skin and improves complexion.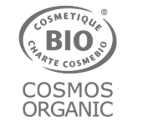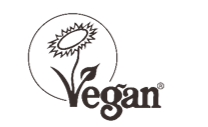 Kuril tea contains a high concentration of Vitamin C, which perfectly tones and awakens skin's natural radiance. Organic Siberian pine oil, a unique natural source of polyunsaturated acids, vitamins E and F, nourishes and softens skin. Hyaluronic acid nourishes and deeply moisturizes skin, increasing its firmness and elasticity. Vitamin E is a powerful antioxidant that helps to slow the ageing process of skin.
Ingredients
Aqua, Melilotus Albus Flower/Leaf/ Stem Extract*, Caprylic/Capric Triglyceride, Octyldodecanol, Polyglyceryl-6 Stearate, Glycerin, Cetearyl Alcohol, Glyceryl Stearate, Magnesium Aluminium Silicate, CI 77891, Polyglyceryl-6 Behenate, CI 77492,CI 77499, CI 77491, Dasiphora Fruticosa WaterWH H*, Pinus Sibirica Seed OilWH*, Calendula O¬cinalis Flower Extract*, Aralia Mandshurica Leaf/Stem Extract*, Salvia O¬cinalis Leaf Extract*, Achillea Asiatica Flower/Leaf/Stem ExtractWH*, Sorbus Aucuparia Fruit ExtractWH*, Caltha Palustris Flower/Leaf/Stem ExtractWH*, Tocopherol, Sodium Hyaluronate, Xanthan Gum, Mica, Benzyl Alcohol, Sodium Benzoate, Potassium Sorbate, Sodium Citrate, Citric Acid, Parfum, Limonene, Citronellol, Linalool.
Delivery
Delivery in Estonia is free of charge if the order amount exceeds 49 eur.
Delivery in other countries is free of charge if the order amount exceeds 200 eur.
| Delivery method | Price | Delivery time |
| --- | --- | --- |
| Omniva Estonia parcel terminal | 2.99 € | 1-2 days |
| Omniva Latvia and Lithuania parcel terminal | 6.90 € | 3-5 days |
| Itella SmartPOST Estonia parcel terminal | 2.99 € | 1-2 days |
| Itella SmartPOST Finland parcel terminal | 12.90 € | 3-5 days |
| Standard package to post office Estonia | 3.99 € | 3-5 days |
| Standard package to post office | 15-30€ | 7-10 days |